Our Approach
We started off with a week long sprint to pitch ideas on how to make the futurist's datas engaging. The solution was to illustrate Hymans predictions about the future by asking disruptive questions to the audience:
What if we could live 100 years?
Sounds wonderful, but can we really afford the cost of living longer lives? How can we prepare today for a future where robots can do most jobs? And if we're all living longer, how do we avoid becoming a financial burden on our children?
What do the next generation expects from the future?
We put the futurists and a group of children in the same room and we asked them to talk abut their ideas and expectations about the future.
We filmed every session and created a series of videos that combine the children's point of view with the expert's data and expertise.
We knew this was a very different and bold campaign for Hymans so we had to pay extra care to the shooting art direction and focus on colours and details.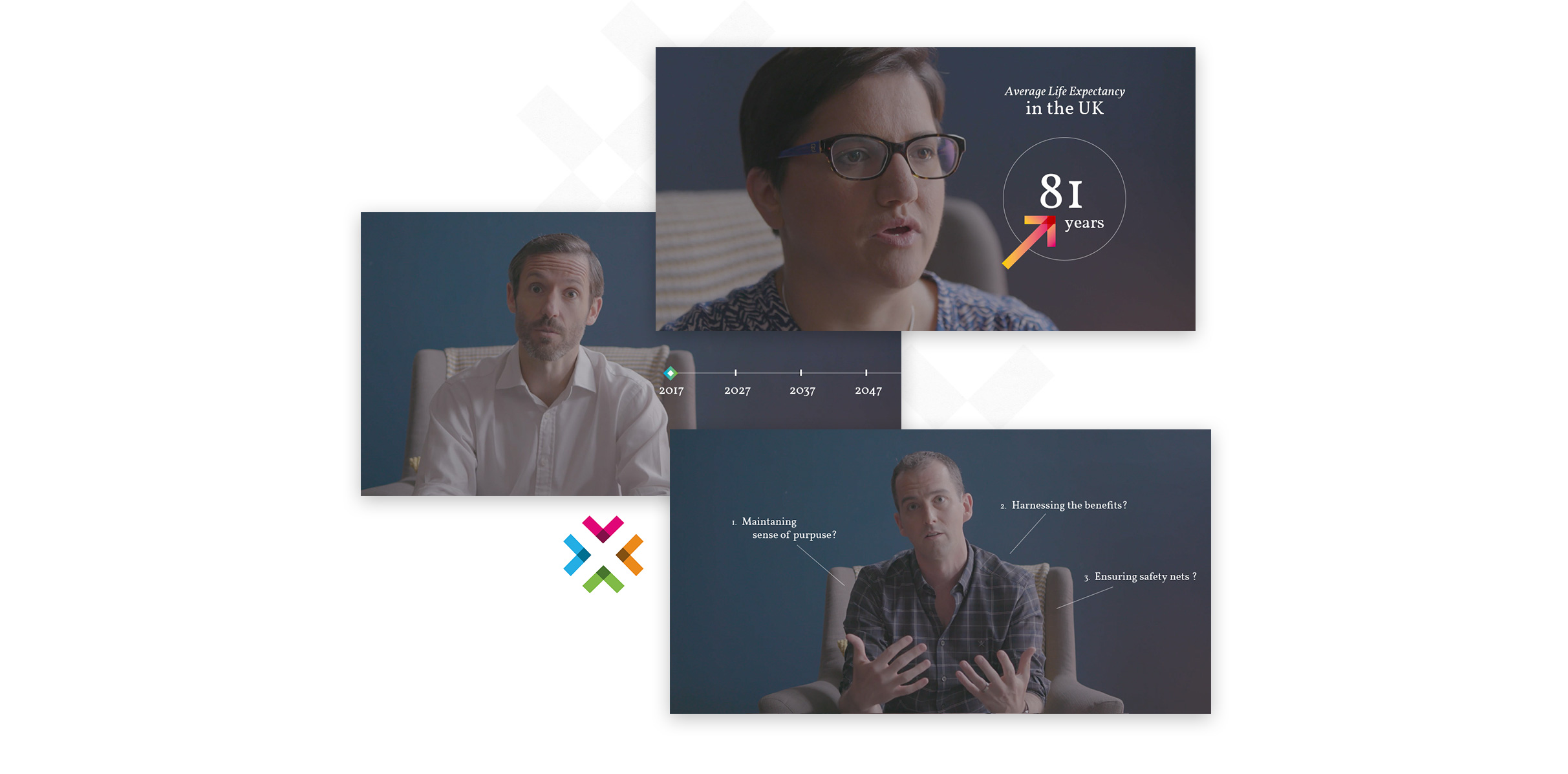 We built a microsite inside Hymans Robertson echosystem where our videos could be hosted together with additional material and extra informations.