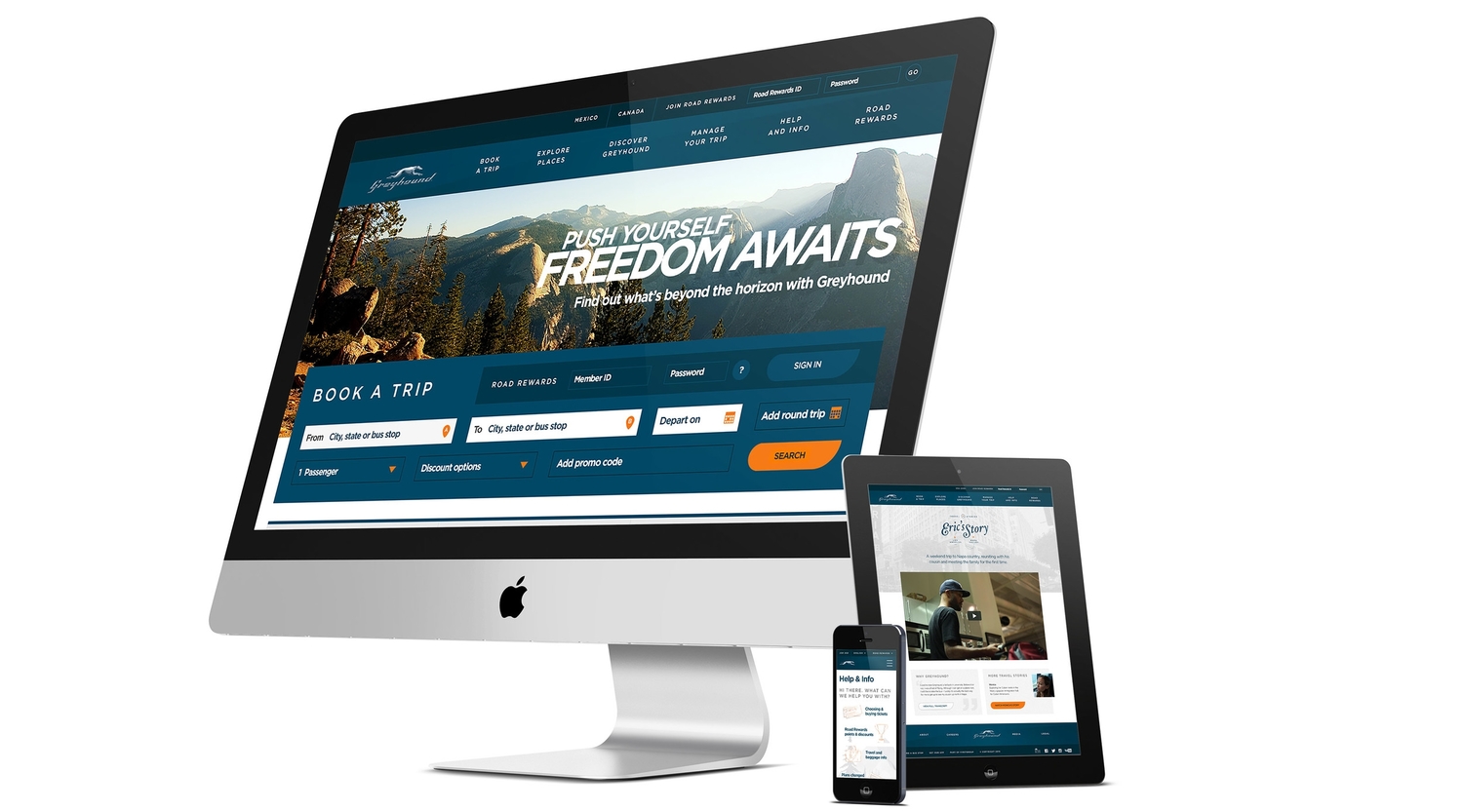 Our Approach
We structured a programme of work to help define the digital strategy: through this strategy process we created a digital personality and values system for the brand.
How it should feel to interact with the brand, and how it should behave in times of promotion and support.
We then started to bring that to life, turning theory into principles, then into creative exploration and a finally a detailed plan for content.
The right balance
We knew we had to keep customers engaged in content heavy screens, and we wanted to wow them while on the website, so we balanced every page with beautiful illustrations, inspirational photography and crafted visuals.
We managed a team of visual designers, illustrators and photographers to inject every page with Greyhound personality: open, true and authentic.
The Second Challenge
To gain customer's trust and flip the conversation around the brand,
we created a new section dedicated to travel stories, where we followed our customers through their greyhound journey and we documented every step of their trip.
The e-commerce
Or 'the real deal'. The conversion moment is the most delicate: an intuitive e-commerce was what was going to make the real difference in terms of success of the redesign.
We ensured that every step in the customer journey was measured from first touch, to ticket purchase and beyond.
The Result
The results show that our customer focused approach has paid off with the new help and information content driving a 3% increase in conversion rate leading to over $2 million revenue increase since launch.
And new inspirational content drove e-commerce traffic and delivered $150,000 in added revenue.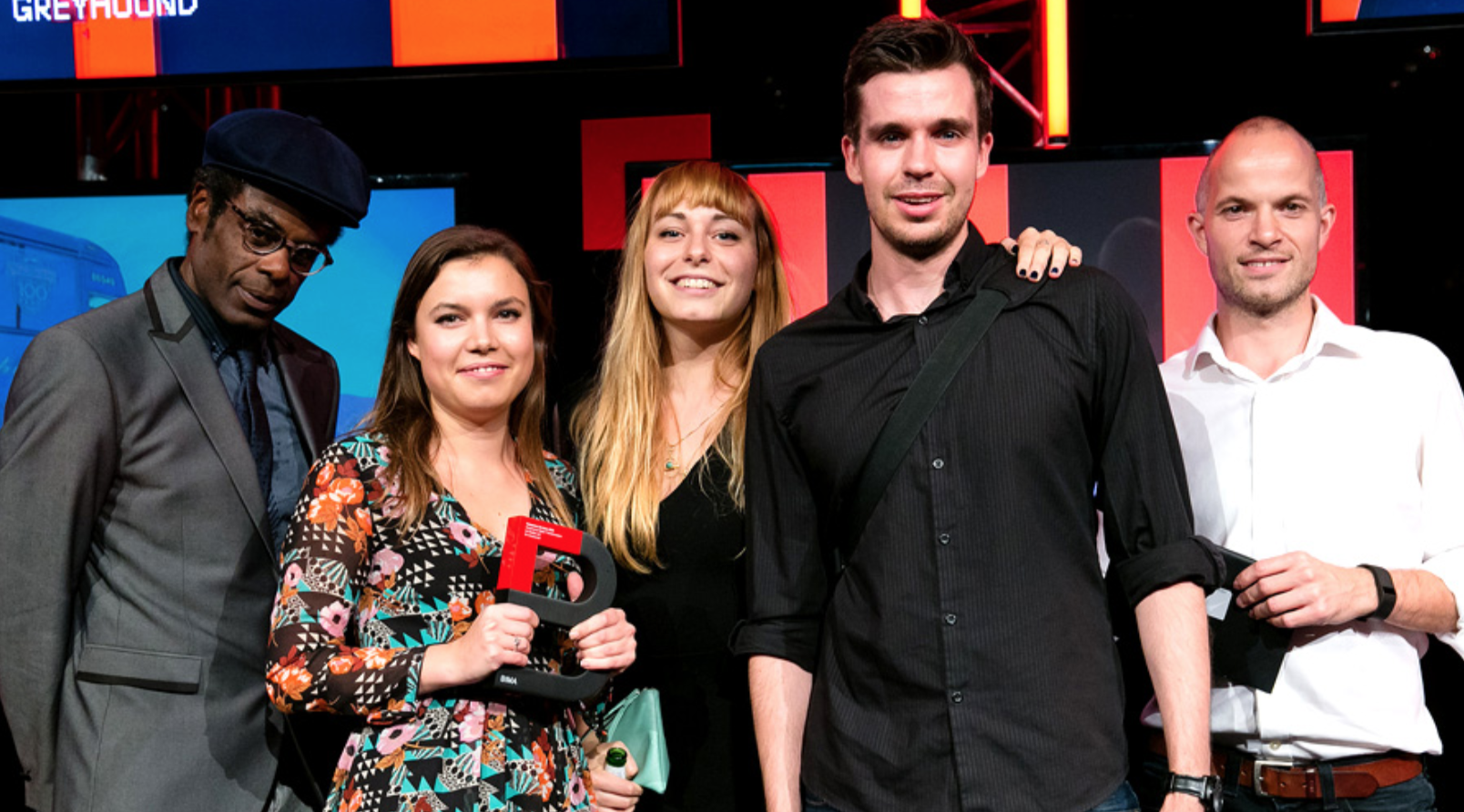 The project won two BIMA Awards!
"Realise have updated the Greyhound brand through a comprehensive digital transformation project. The result is a new website that reflects the values and principles of this 100-year-old American icon and meets the needs of today's digital consumer.
The framework has been so successful it is now being applied to all other service touch points for Greyhound customers. The end result will be one unified experience for brand, service and voice."